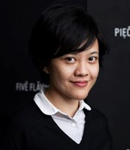 Mouly SURYA
Director/Indonesia
Directing Mentor
Mouly Surya, born in Jakarta, Indonesia, studied literature and filmmaking in Australia. Her debut film Fiksi premiered at the Busan International Film Festival in 2008. Her second film What They Don't Talk About When They Talk About Love competed at Sundance. Her latest film Marlina the Murderer in Four Acts, premiered at Cannes in the Directors' Fortnight in 2017, and was later theatrically released in 14 countries including the U.S.A. and Canada. In 2018 it won a record 10 awards, including Best Picture and Best Director at Indonesia's Citra Award, often referred to as the Indonesian' Oscars.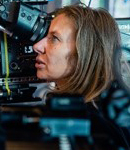 Karina KLESZCZEWSKA
Cinematographer/Poland
Cinematography Mentor
Karina Kleszczewska is a graduate of Lodz Film School cinematography and a member of the Polish Film Academy. She has worked as director of photography in Łukasz Barczyk's films: Changes (2003), The Unmoved Mover (2008), Gli Italiani (2011), Influence (2015) as well as the lighting director for theatre plays.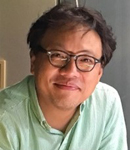 KIM Young-Ro
Cinematographer/Korea
Cinematography Mentor
Kim Young-Ro studied cinematography at the American Film Institute and is a member of the Cinematographers Guild of Korea (CGK). He has worked on films involving various fields, such as traditional 2D films to 3D, ScreenX and VR films. Of particular note is his work in thirty 3D films as a cinematographer or stereographer. Starting with the lighting of Tale of Cinema (2005), he later worked on The Bacchus Lady (2016) that was invited to the Berlin Film Festival. He also worked on Fear Not, the official film for the PyeongChang Winter Paralympics (2018). He has spent 12 years teaching at the Korean Academy of Film Arts (KAFA), a national film school, and is currently teaching cinematography as an adjunct professor at both Sungkyunkwan University and Sogang University.